Central Pa Fly Fishing Trips
Guided Fly Fishing Trips in Central Pa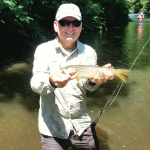 Pine Creek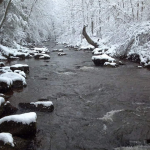 Wiconisco Creek
Known best for amazing catches of coldwater rainbow, brown and brook trout, Central Pennsylvania ranks among the top in the sport. The unique limestone geology of Central Pennsylvania produces a number of the most productive trout streams to be found anywhere. Hire a Central Pa Fly Fishing Guide to explore waters like Penns, Spring, Pine, Lil J, Fishing, & Wiconisco Creek. We offer Kayak, Wade, & Overnight Camping Trips.
More about Central Pa Fishing Trips
Top Water Trips is your premier Central Pa Fly Fishing Trip Fishing Charter. Our Kayak Trips (KFF) are one of our favorite bookings in all waters that provide enough flow to paddle. Meet us at our endpoint, and jump into our Company Truck as we make our way to our drop in spot. Upon arrival we will wader up and get ready for our journey. During KFF excursions we stop at various spots to wade. Doing trips in this manner allow us to fish areas that are otherwise unfishable or require full day hikes.
There are so many streams and rivers to fish in Pennsylvania, so book a Central Pa Fly Fishing Guide with Top Water Trips. We can provide all necessary equipment for your excursion except Wading Equipment. We offer Bootfoot Wader Rental for $50 Per Person.