After-School Fishing Programs
With a Variety of After-School Fishing Programs For Kids to choose from & customize, Top Water Trips provides After-School FIshing Programs for Fishing & Kayaking Trips & Lessons to help Parents in need.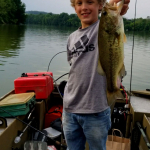 1 Day Kids Fishing Program
In this After-School Program for Kids we take them out Fishing! We will go to a local Lake or Stream and fish!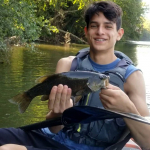 1 Day Kayaking Program
Single Day After-School Kayaking Programs are geared toward teaching kids how to Paddle. For 1 Day After-School Programs we will take them to a lake and provide Kayaking Lessons While we start on Big & Still bodies of water we also have River Kayaking Programs that can added subsequent to mastering Lake Kayaking!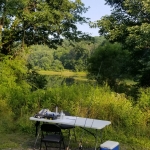 Multiday Kayaking & Fishing
In this Multiday Event we will teach individuals how to kayak & fish. On the first day we start out in a Tandem Kayak ( Depending on Age) and give a fully comprehensive Kayaking Lesson. Then we will incorporate Fishing Lessons post our completed Paddling Lessons. These sessions can last from 3-5 days and be totally customized to fit your needs!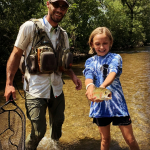 Fly Fishing Programs- Single & Multiday
In this Fly Fishing Program we start with giving Kids an in-depth Lesson. Then we proceed to give a Casting Lesson and make our way to the water. To hear more call us today @ 484-335-8883 
Important Notes for After-School Programs
You will not find these trips in our Shop
Each Program is Customizable

Number of Days (1-5)
Kayaking, Fishing, Lessons, Instruction, Guided Trips-  All of the Above, or A Combo 

Available Only in Southeastern Pennsylvania Region
Rivers, Streams & Lakes We Fish & Kayak
French Creek & Scotts Run
Schuylkill River
Little Schuylkill River
Hay Creek & Manatawny Creek
Tulpehocken Creek
Blue Marsh
Marsh Creek
Trout Run Resovoir