Camping Trips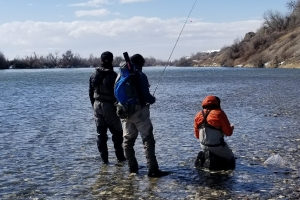 Spend 1.5 Days along the Little Schuylkill and Kayak to remote waters and Fly Fish for Trout. Our top of the line Sit-On-Top Kayaks can ride shallow water and handle the twists and turns of The Little Schuylkill. On this Camping trip, we will have our waders on and kayak to amazing runs full of Wild Trout. These runs flow through Private Property and are otherwise unable to be fished via hiking. So, jump in the kayak and float down to these remarkable stretches with scenic waters and plenty of trout.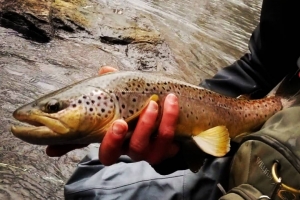 Throw your waders in your backpack, bring some extra socks, spare clothes, and check our What to Bring Page. Book an Overnight Backpacking Trip for an awesome Fly Fishing Experience along one of our Select Trout Waters. The Little Schuylkill is our favorite Backpack Fly Fishing stream as some of its private stretches reveal sheer rock cliffs, beautiful scenery, total seclusion, and amazing waters filled with Wild Trout.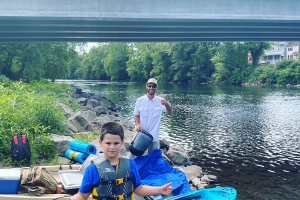 Overnight Fishing Trips on the Schuylkill River. Get back to your roots with a Schuylkill River Camping Trip all while Fishing for monstrous and feisty Smallmouth. Maybe some overnight Catfishing as well! The Schuylkill River provides a wealth of camping areas on its banks and secluded Islands throughout its 120 Miles. So book a Kayak Camping Trip Along the Schuylkill River and fish for aggressive Schuylkill River Smallmouth!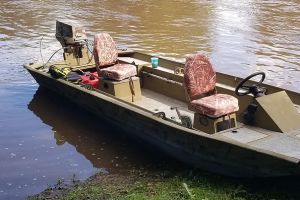 Pack up, jump in our 16 ft Flat Bottom, fish from the bow, and enjoy a day and a half of Schuylkill River Smallmouth Fishing! We have the gear, the experience, and the knowledge to put you on the fish along our journey down the Schuylkill River. Check out our What To Bring Page to learn more about what to bring on your Jet-Boat Fishing Trip!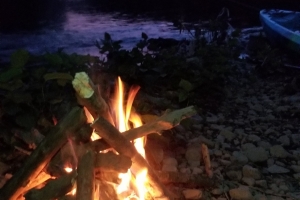 Looking to push your limits? Experience something new? Get back to the basics for a weekend and forget about the stressors of everyday life? Top Waters Full Weekend River Camping Trip is just what you're looking for. We will cover 20-30 Miles of the Schuylkill River and be targeting Smallmouth Bass. Your Adventure & Fishing Guide, Kevin Moriarty, is also a Personal Chef and will be cooking your meals bankside for you during our Weekend Fishing Trip. That weekend fishing trip you've always wanted or envisioned is now available to you…Call today to learn more!
More About our River camping trips
   Top Waters Backpacking & Weekend River Camping Options aim to be therapeutic, relaxing, fun, and at times, challenging. All of our trips come in the Spin and Fly Fishing Options. So, take your pick or customize your trip! Book an overnight backpacking Fly Fishing Trip along the banks of great trout streams like Penn's Creek, The Little Schuylkill, and Tulpehocken. Or, Kayak down those streams and Fly Fish for Trout. The Schuylkill River is one of our favorite rivers to camp on! This river provides many opportunities to Camp out of the Kayak and fish for Smallmouth during the day and Catfish at night!