Schuylkill River Fishing Tips
Written By: Kevin Moriarty | Owner & Guide of Top Water Trips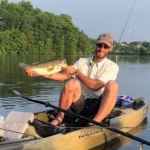 The Schuylkill River is one of Pennsylvania's hidden gems for smallmouth. It flows over 120 miles, starting in Pottsville and ending in Philadelphia. Here, at Top Water Trips, we want to give you some tips on How, Where & When we fish the Schuylkill. We will also go over some of the Baits, & Techniques we use. This is an introductory/base-level guide to helping people try some new tactics and land some fish! These are not our only techniques at Top Water Trips, but just a few we wanted to share!
Where
     Here are some of the areas we fish the most. First, we love the Berks County Stretches. Click to see Berks Drop-in Locations. Specifically, we Kayak Fish between Leesport & Gibraltar most often. In addition, we also Kayak Fish the Schuylkill from Birdsboro to Douglassville often, but in 2019 it was a rough stretch of water with less Smallmouth to be had. As opposed to previous years, this stretch was once one of our best producing areas. In conclusion about Berks County, the Reading Stretches proved to be our best producing area of 2019. And, the underwater structure of boulders & shelves in the Reading stretches is amazing!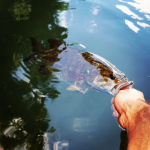 How
     Kayaks! Bank fishing on the Schuylkill River is doable but we stay away from it when providing our guided trips & lessons. So, if you're fishing from the banks, invest in a real fishing kayak that's wide and stable! Learning how to Kayak Bass Fish safely in a river system takes time. But, once learned properly you can really open up your availability to bring fish to the boat. We have Kayak Bass Fishing Lessons for the Schuylkill River that covers all the necessary info for Kayak Bass Fishing. 
When
Here are some Schuylkill River Fishing Tips based on Season. 

Spring:
     Check the water temps! As Spring rolls in Smally Bites may shift with the water temps. But, once the water temps reach the mid to upper forties the bite is usually on. Quick and sudden jumps or drops can also slow bites down. Early to Mid March is a great time as we get longer days of sunlight and rising water temps. Heavy rains and muddy water can shut a bite down.
Our major factors for Early Spring & Spring include

 Water Temp
Clarity & Water Levels
Finding those Spawning Areas that may have moved slightly as the River may have changed during the winter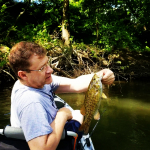 Summer
     Look for Faster Moving water in the summer. In the Schuylkill River, we have found some very nice fish when we fish Eddy or Seam Lines. Some of our favorite baits for the Early & Late Summer days include pounding shaded banks with Buzz-Baits & Top Water Frogs & Mice. We have also found Summer Smallmouth bunched up in big pools below riffles. When looking for Summer Smallmouth, we have caught nice numbers and quality fish in varying depths. But, when it comes to the river bottom's structure in the Summer we try to avoid muddy/silty bottom areas.
     We look for very rocky areas. For example, the stretch above the Dam in Phoenixville we haven't had much summer success. Bridge pillars and runs create great pockets, runs, and riffles for nice Smally hideouts in the summertime. We also love using Grubs on Weighted Jigs and drifting them along the bottom. In addition, we also swim and swing those baits across the river and hang them in currents.
Fall
     Schuylkill River Fishing Tips for the Fall can definitely vary. On the Schuylkill, one of our favorite techniques is using Shallow Floating Crankbaits and popping them against Structure and Banks. We have also found that slower moving water with some depth is a good place to look for some monster Fall Smallies. During the Fall Smallmouth begin to spread and migrate to get ready for winter. So, in some areas, like Black Rock Dam @ Lock 60 in Phoenixville, it can be a great place to find smallies stacked up. There is a Fish Ladder on the Chester County side but fish will still gather in areas like this because of the current break and depth at the bottom of the Dam. If you're willing to wade out toward the middle to work across the entire Dam go for it! But, Wade Safe!
     Structured deep areas provide current breaks and those smallmouths will search out those warmer river layers as cold evening and the temp drops set in. So we keep our Fall Patterns and Colors pretty basic. I have a tendency to lean toward natural colors as is. But for Fall Fishing we also like to look for weed beds. So, when you find the Fall-fish, fish that spot HARD because you will likely find more!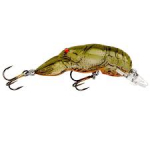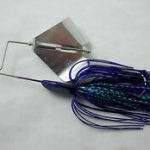 In conclusion…
Figure out your river, this is just some of our experience on some of the Rivers and stretches of water in Pennsylvania that we have fished. So, if these techniques don't apply to your river, because each one has its own uniqueness, we hope that you find the techniques that do work for you and your river!
Click Below to Follow!
Looking for a Guided Trip or Lesson??