Berks, Schuylkill, Chester, Philadelphia, Montgomery County, & Central Pa
Serving On Waters in Pennsylvania
mission statement
Top Water Trips, On-Water Adventure Guide Service & Instruction, aims to provide high-end fishing guide services, lessons, trips, and tours. Along with our wealth of fishing & adventure opportunities, we provide consultation, personal chef services, adaptive paddling and more. Our mission is to provide exceptional, informative, & challenging services to individuals of all ages, experience levels, and physical abilities. So come book with Top Water & find your adventure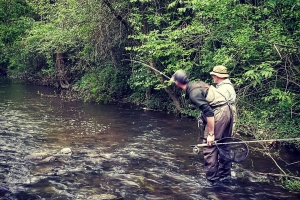 Start with fly casting lessons in your own front yard, then choose from our full day, half day, overnight or weekend fly fishing trips! Perfect for every level of angler!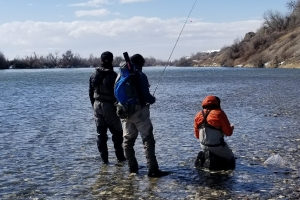 Find your Weekend or Overnight Fishing Adventure in Pennsylvania with Top Water. Backpack remote streams & Fly Fish for Trout or jump in the Kayak; Float, Fish, & Camp!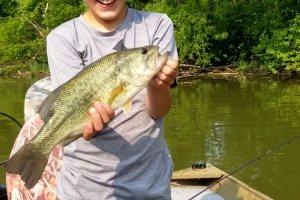 For a higher octane adventure, look no further than out jet boat trips! Feel the wind in your hair while fishing for trout, bass & musky or opt for a non-fishing river tour.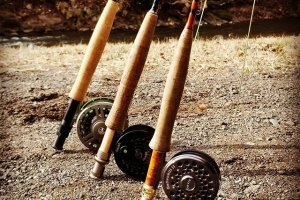 Consultation

Business & Corporate Team Building Fishing Trips & Floats

Current & Prospective Clientele Fishing Trips & Tours

Fly Casting For Camps & Schools

Kayaking Instruction, Lessons, & Trips for Camps & Schools

Tv & Film Consultation & Guiding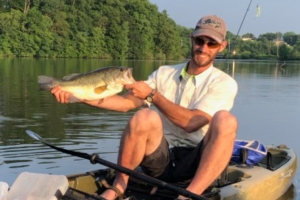 Get out on the water and connect with nature on our kayak fishing adventures! Perfect for everyone, from children to couples, in a lake or river!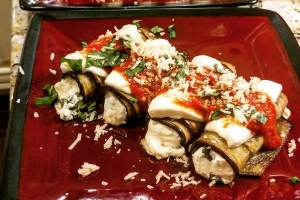 Top Water Trips & Top Water Cooking come together to provide Personal Chef Services, Cooking Lessons, & On-River Island Dining along the Schuylkill River… Check out our page for Top Water Cooking, or visit our TWC homepage to learn more!
Kevin was a terrific guide. We enjoyed a fun day on the water. He's also an outstanding chef. He cooked by far the best meal I've had on a fishing trip. When I'm back in Philly, I'll definitely head out with him again
I can't find enough great things to say about Top Water Trips! Kevin's knowledge of the local terrain, fishing expertise, and professionalism are second to none. He's also a pretty good cook! This is a great organization for families and weekend warriors who love the outdoors. Can't wait to book with them again!
I recently went kayaking on the Schuylkill river with Kevin. It was a blast and I even caught a fish. It was such a wonderful time. He was incredibly knowledgeable about the wildlife and the area. 10/10 would recommend Top Water Trips, and I can't wait to my next trip!
Join our community!
stay up to date with all the latest
fishing club news