Fishing Charter, Guide Service & Kayaking in Pennsylvania
Fly Fishing | Kayaking | River Camping | Lake/River Fishing Trips | Kayak Rental | 101 Fishing Lessons | Gift Cards & More!

Trout | Largemouth | Smallmouth | Musky | Catfish
Phone: 484-335-8883  Email: Topwatertrips@gmail.com
mission statement
Top Water Trips… Fishing Charter & Guide Service in Pennsylvania provides private fishing & kayaking trips, lessons, and tours on Pennsylvania Waterways. Along with our wealth of fishing & adventure opportunities, we provide consultation, Kayak Rental, Full Moon Tours, and more! Our mission is to provide exceptional, informative, & experiential services to individuals of all ages & experience levels. So come book with Top Water Trips Fishing Charter & Guide Service to find your next adventure!
Schuylkill River | Marsh Creek | Tulpehocken | Little Schuylkill | Blue Marsh | Little Lehigh | French Creek & More!
Services in S.E. & Central Pa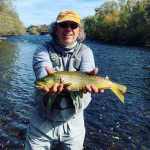 Serving on Waters in Pa, TWT Fishing Charter has adventurous Fly Fishing Trips for Trout, Bass, & Musky.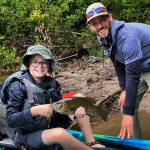 One of our most popular bookings For Kayak Fishing! Guided Kayak Trips– Smallmouth, Largemouth, Trout, or Musky.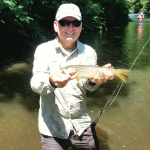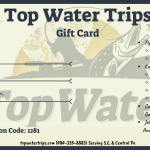 Find the right gift for the Angler, Adventurer, or Paddler in your life! Our Gift Cards are the perfect gift for any occasion!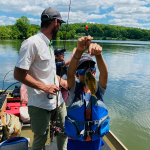 Book a Kids Fishing Lesson with Top Water Trips! Choose to learn from the Bank, a Kayak, or our Boat! You can choose the species you would like to fish for as well; Trout, Smallmouth, Largemouth, and/or Panfish!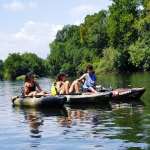 Schuylkill River Kayak Rental or Lake Kayak Rental; Pick-Up, Drop Off, Safety Brief, Short Training, & Map Consultation. We cover every aspect of the trip!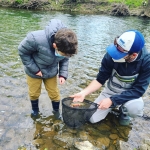 Book for Single Day or Multiday Afterschool Fishing & Kayaking Camps. Customize your experience to fish for multiple species over any number of days in a boat, kayak, and/or from the bank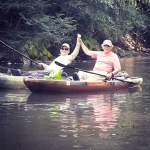 Book a Kayak Tour for you and yours. Pick your float duration, launch time, stretch of River, and jump in the Kayak for a scenic journey along the Schuylkill River.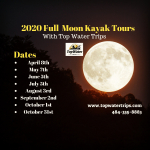 Book for a Full Moon Kayak Tour on Blue Marsh with Top Water Trips, click the link to see available dates!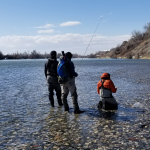 Backpack remote streams & Fly Fish for Trout or jump in the Kayak; Float, Fish, & Camp! We are the premier Fishing Charter offering adventures that are unmatched by any other Southeastern & Central Pa Guide Service.
TWT & Top Water Cooking come together to provide Private In-Home Dining, Cooking Lessons, & On-River Island Dining along the Schuylkill River… Check out our page for Top Water Cooking, or visit our TWC homepage to learn more!
484-335-8883 or Kevin@topwatertrips.com
Send Us a Message!
Reviews from our Bookings
Bart R-
"I cannot say enough about Kevin and Topwater Trips. I recently took my 12-year-old daughter on her first kayak fishing experience and it was outstanding, to say the least. Kevin's knowledge of the Tulpehocken was superb and he had us landing fish right from the start and throughout the day. I would highly recommend Topwater Trips to anyone looking for an enjoyable and productive day on the water. Just be prepared to catch fish!"
Jill B
"Kevin is an amazing guide! We're new to the area and he's been so helpful in getting us acquainted with some good local spots. He's super friendly and so knowledgeable. We are so happy we found him and are really looking forward to booking more time with him!"
Andrew S
"Kevin did a great job at introducing my father in law to fly fishing and had us catching fish after 1 hour of fly fishing 101. I'd highly recommend him to anyone looking to learn more about the sport!"