Fly Fishing, Kayaking, Camping, Boating, Rental, Tours, Guided Trips, Courses, Lessons, Events & More!
Fishing Charter & Guide Service in Pennsylvania
mission statement
Top Water Trips… Fishing Charter & Guide Service providing top shelf fishing trips, lessons, and tours. Along with our wealth of fishing & adventure opportunities, we provide consultation, kayak rental, kayak tours, adaptive paddling, camp programming and more. Our mission is to provide exceptional, informative, & experiential services to individuals of all ages, experience levels, and physical abilities. So come book with our Guide Service & Fishing Charter to find your next adventure!
Services in S.E. & Central Pa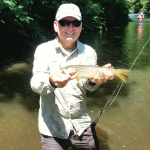 Serving on Waters in Pa, TWT Fishing Charter has adventerous Fly Fishing Trips for Trout, Bass, & Musky.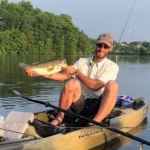 One of our most popular bookings For Kayak Fishing! Guided Kayak Trips– Smallmouth, Largemouth, Trout, or Musky.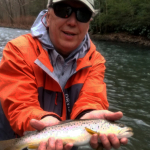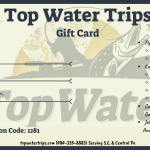 Find the right gift for the Angler, Adventurer, or Paddler in your life! Our Gift Cards are the perfect gift for any occassion!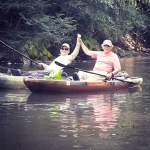 Book a Kayak Tour for you and yours. Pick your float duration, launch time, stretch of River, and jump in the Kayak for a scenic journey along the Schuylkil River.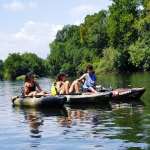 Schuylkill River Kayak Rental or Lake Kayak Rental ; Pick-Up, Drop Off, Safety Brief, Short Training, & Map Consultation. We cover every aspect of the trip!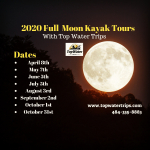 Book for a Full Moon Kayak Tour on Blue Marsh with Top Water Trips, click the link to see available dates!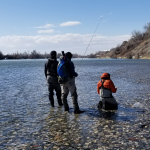 Backpack remote streams & Fly Fish for Trout or jump in the Kayak; Float, Fish, & Camp! We are the premier Fishing Charter offering adventures that are unmatched by any other Southeastern & Central Pa Guide Service.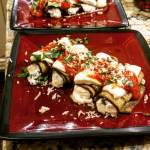 TWT & Top Water Cooking come together to provide Private In-Home Dining, Cooking Lessons, & On-River Island Dining along the Schuylkill River… Check out our page for Top Water Cooking, or visit our TWC homepage to learn more!
484-335-8883 or Kevin@topwatertrips.com
Send Us a Message!
Kevin did a great job at introducing my father in law to fly fishing and had us catching fish after 1 hour of fly fishing 101. I'd highly recommend him to anyone looking to learn more about the sport!
I have had excellent experiences with Top Water Trips. Kevin is an excellent guide, knows his waters, has good equipment and provided everything we needed to have a great time on the water. I would not hesitate to recommend him.
Kevin was a terrific guide. We enjoyed a fun day on the water. He's also an outstanding chef. He cooked by far the best meal I've had on a fishing trip. When I'm back in Philly, I'll definitely head out with him again
I can't find enough great things to say about Top Water Trips! Kevin's knowledge of the local terrain, fishing expertise, and professionalism are second to none. He's also a pretty good cook! This is a great organization for families and weekend warriors who love the outdoors. Can't wait to book with them again!
Join our community!
stay up to date with all the latest
fishing Discounts