Fishing in Pennsylvania
Top Water Trips – Fishing in Pennsylvania
Fishing in Pennsylvania provides opportunities to catch and fish for a variety of species. Trout, Smallmouth, Largemouth, Musky, Catfish, Perch, and Panfish for Kids. Top Water Trips offers Guided Fishing Trips & Lessons in Pennsylvania. Here is a small list of some of our favorite waters to fish in Pa.
Marsh Creek Lake, Blue Marsh, Kaecher Creek, Lake Nockamixon, Scotts Run & Hopewell
Schuylkill River & Little Schuylkill River
Tulpehocken Creek
Hay & Manatawny Creek
Little Lehigh & Lehigh River
Click Here For Eastern Pennsylvania Fishing Trips
Penns Creek
Spring Creek
Lil J & Big J
Yellow Breeches
Pine Creek
Click Here for Central Pa Trips
Top Water offers Half & Full Day Kayak Fishing Trips in Pennsylvania. We also have Overnight trip Options as well! From lake kayaking to river kayaking, trips for kids, and adventures for couples, we have something for everyone! Fish for Musky, Trout, Small & Largemouth, and many other varieties of fish. We can also customize your trip to accommodate any special requests or needs.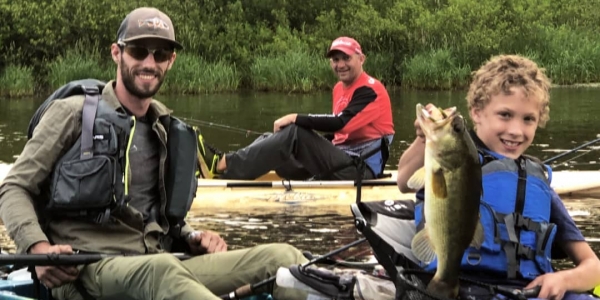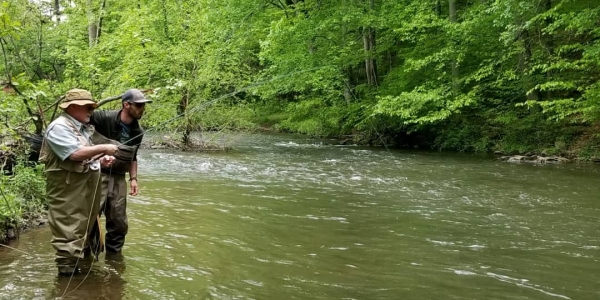 Top Water offers fly fishing in Pennsylvania for every level of experience. Our fly casting lessons for beginners and advanced fishers take place in your own front yard! Once you are comfortable with fly casting, choose from half-day, full-day, overnight, or weekend adventures. Feeling extra adventurous? We also have backpacking, kayaking, and boat travel options. Fish for trout, musky, smallmouth, largemouth, and many other varieties. A 3-day All-Inclusive Multi-Species course is available to increase your knowledge of the varieties of fish you will see on your excursion.
Boat Fishing in Pennsylvania
We offer half and full-day jet boat fishing trips in Pennsylvania. Pick Fly fishing or spin fishing, river or lake. Top Waters also heads overnight and weekend River Camping Trips to truly immerse yourself in the beautiful surrounding nature. We have tons of options in types of trips, but if you don't see what you are looking for, give us a call! We are more than happy to set up a trip to meet all of your expectations.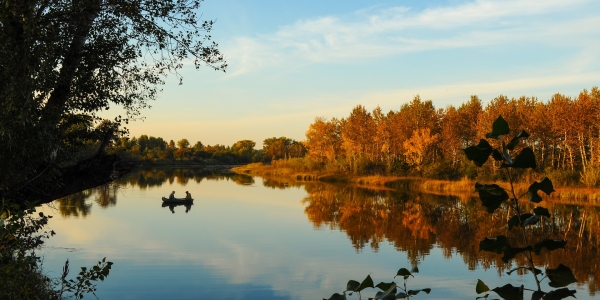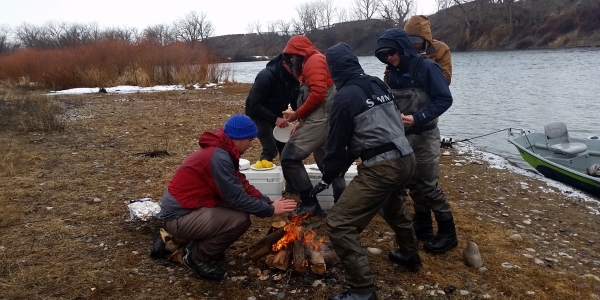 Top Waters Backpacking & Weekend River Camping Fishing Trips in Pennsylvania. Our options aim to be therapeutic, relaxing, fun, and at times, challenging. All of our trips come in both fishing Options. So, take your pick or customize your trip! Book an overnight backpacking Fly Fishing Trip along the banks of great trout streams like Penn's Creek, The Little Schuylkill, and Tulpehocken. Or, Kayak down those streams and Fly Fish for Trout. The Hidden River, Schuylkill River, also provides many opportunities to Camp out of the Kayak and fish for Smallmouth during the day and Catfish at night!